New Patient Center
---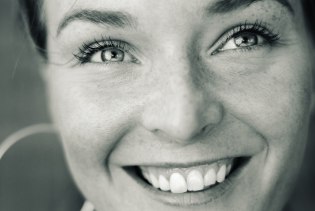 We know that you already have a busy enough schedule, so there is no need to waste time needlessly waiting! We pledge to be efficient with your visit and get you the results desired as quickly as possible.
If you've ever gone to a social event where you didn't know anyone, you know how uncomfortable that can make you feel. Our goal is to eliminate every shred of apprehension and make you feel at home.
Since chiropractic care often involves a series of visits, with each one building on the ones before, it's important that our relationship can go the distance. The more you understand who we are, what we do and why we do it, the better results you'll enjoy. It's as simple as that.
So, check us out here. Poke around. Get to know us. Then, contact us to make an appointment so we can get to know you.
Download Our New Patient Form

Please print this form and fill it out at home. Bring it in on your first visit along with your donation. See you at the office! Also, let us know ahead of time if you were in an auto accident. In St. Charles, MO most third party auto insurance carriers cover ALL of your charges for car accidents.
Call us for details at 636-458-7575.


---
* OUR COMMITMENT AND BEST PRACTICE STANDARDS™
Our Commitment Statement™
Best Injury Practice Standards™
*ModelFinancial Policy™
Uniform Legal Notice™

This subsection entitled, "Our Commitment & Best Practice Standards," is hereby adopted by Chiropractic of Wildwood, LLC (herein, "Our Company"). Our Company is an independent licensee of Best Injury Practices, Inc., dba PI Back Office (www.pibackoffice.com). Among other things, Our Model Financial Policy™ qualifies, limits, and disclaims Free and Pre-Discounted Items wherever they may appear on any advertisement of Our Company. Our Company hereby attests and has determined that any Class 1 Item which it may advertise for "free," by its very nature, is not likely to be reimbursable by any insurance Payer to whom Our Company periodically submits claims, and shall further be coded as such to the extent it is posted in our billing software system, if at all. Please refer to Our Model Financial Policy for more details. All text contained within this Subsection is subject to a Copyright © 2017-present by Best Injury Practices, Inc. (www.bestinjurypractices.com). The root phrases, "Best Injury,"™ "Best Massage,"™ "Best Wellness,"™ "Best Chiropractic,"™ along with the phrases, "Best Wellness & Injury,"™ "Best Injury & Massage,"™ "Our Commitment & Best Practices Standards,"™ "Uniform Legal Notice"™ and "Model Financial Policy"™ are trademarks of Best Injury Practices. All rights reserved. WITHOUT LIMITING RIGHTS IN ANY FASHION, UNDER NO CIRCUMSTANCES MAY YOU LINK TO, OR ATTEMPT TO COPY OR INCORPORATE ("USE"), DIRECTLY OR INDIRECTLY, ANY PART OF, THIS SUBSECTION OR ANY PAGE OR RESOURCE TO WHICH IT LINKS, EXCEPT AS EXPRESSLY AUTHORIZED IN WRITING BY BEST INJURY PRACTICES. USE OF THIS SUBSECTION IS RESTRICTED TO HEALTHCARE ENTITIES WHICH ARE IN IMPLEMENTATION OF BEST INJURY PRACTICES TRAINING AND HAVE ALSO EXECUTED APPLICABLE DOCUMENTS.